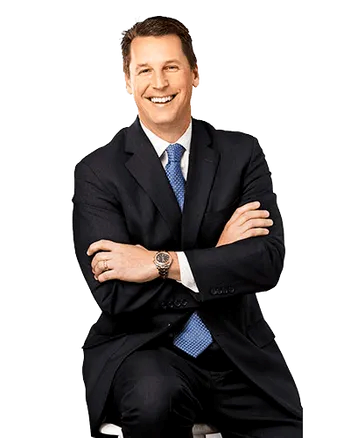 Many would consider attorney Mike Rizzi the ultimate pitch man. He's gregarious and larger than life at six foot four inches tall.  And Rizzi was a four year starting pitcher on a division one college baseball team.  But 20 years after starting his eponymous personal injury law firm, and enjoying extraordinary success,  Mike Rizzi had never pitched his own law firm in TV ads.  Well,  that just changed.  Rizzi Law Group has hired Brantley Davis Ad Agency to create TV commercials and negotiate media in the Greensboro-Winston Salem-High Point TV market.
     "We wanted to hire an ad agency with deep experience in law firm marketing and a track record of producing winning results. That's why we hired Brantley Davis," explained Mike Rizzi, President of Rizzi Law Group.  "That decision has been a home run."
Other law firms around the country agree.  Over the last thirty years,  Brantley Davis has been hired by some of the nation's leading law firms from Florida to Seattle, San Diego to New York. And the agency's work has even garnered the attention of late night talk shows like Saturday Night Live and The Tonight Show with Jimmy Fallon who've both created sketches around the ad agency's omnipresent law firm TV ads.  But Davis says even after working with law firms in the largest TV markets in the US, being hired by the Rizzi Law Group in North Carolina was special.
"I'm proud to say I was born in Winston Salem.  And not only did I attend Wake Forest University as an undergraduate, but I also lived in married housing as a baby when my parents were at Wake Forest University in 1966," revealed Brantley Davis, President of Brantley Davis Ad Agency.  "Being hired by Mike and Doug was a bit like coming home for me.  I am delighted!"
Mike Rizzi started Rizzi Law Group twenty years ago in Winston Salem to represent car and work accident victims who didn't have the resources or knowledge to stand up for themselves against big insurance companies.  Mr. Rizzi was soon joined at the firm by attorney and partner Doug Winn, a Wake Forest Law School scholar and litigator known for his quick mind in the courtroom and empathy for his clients.   Since then, the firm has expanded beyond its Winston Salem location, adding offices in Greensboro and Raleigh, North Carolina.  And the firm's practice continues to emphasize workers compensation and personal injury claims including catastrophic car and truck accidents as well as wrongful death cases.  The partners also continue to take great pride in offering an exceptional level of service to clients, which Mr. Winn and Mr. Rizzi contend is one of their secrets to success.
"After an accident, people are anxious and scared. Many don't know how they're going to make ends meet because they can't work," explained Doug Winn, partner at Rizzi Law Group.  "It's our job not just to maximize the amount of money they receive for their claim, but also to provide them with some peace of mind so they can heal their bodies and rebuild their lives.  That's very fulfilling for us as lawyers and as human beings."   
The Rizzi Law Group TV ads have been shot, edited and are now on the air throughout the Greensboro-Winston Salem-Highpoint region punctuated by a highly memorable jingle, "Get busy, call Rizzi." The jingle is already a hit with Rizzi's friends who began singing it to him immediately after the ads began airing.  Certainly the pitchman is a hit with his friends.  The question is whether Rizzi and Winn will be a hit with broader audiences. Initial indications are a grand slam.  Yes indeed, according to Mr. Winn, Rizzi is getting busy.  
Brantley Davis Ad Agency was founded in 2021 by Brantley Davis, an award winning writer and ad agency veteran.  Davis has been marketing law firms since 1993.  He and his team are credited with introducing revolutionary marketing tactics that have dramatically changed law firm marketing, including the use of fifteen second bookend commercials, competitive frequency benchmarking and creative hooks like  "What's Your Case Worth?"